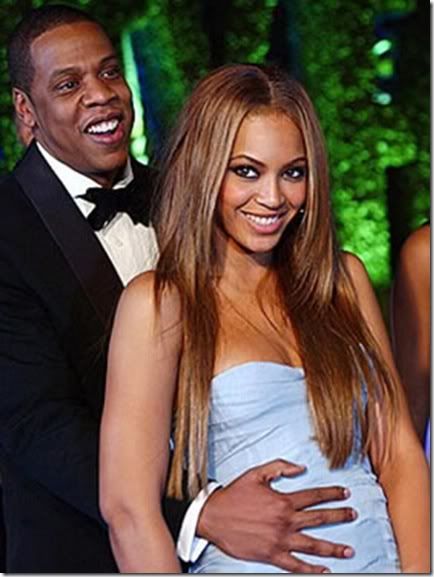 Britney Spears brought in just $2.25 mil, according to Parade magazine's celeb-earnings list.
Talk all you want about how Beyoncé's husband rakes in the bucks, but Mrs. Sean Carter is doing just fine on her own, thank you very much. As part of Parade magazine's annual "What People Earn" issue, it's revealed that Beyoncé banked a remarkable $80 million in 2008, just $2 million less than Jay-Z.
Also included in the random sampling of celebrities in the issue was funnyman Will Ferrell, who made $31 million last year, edging out actress Jennifer Aniston, who took in a not-too-shabby $27 million. It was also a good year for Ferrell's former "Saturday Night Live" castmate Tina Fey, who was paid $4.6 million for her work in movies and as the creator/star of "30 Rock."
And though she's now in the midst of a career-reviving tour and has a hit album on her hands with Circus, Britney Spears was not yet ramping up her earning potential yet in 2008, during which she took home a modest sum (for her) of $2.25 million. Banking twice that much was country pop sensation Taylor Swift, who brought in $5.5 million.
It was clearly a good year for actor/director/screenwriter Tyler Perry. The "Madea" franchise mastermind amassed an amazing $125 million with his hit movies, plays and various other entertainment ventures.
Proving that crime doesn't pay, the impeached Illinois Governor Rob Blagojevich — who allegedly attempted to sell the Senate seat once occupied by President Obama — made $177,400 (at least that we know of). Another governor who chafed under the harsh spotlight in 2008 — and who was seriously lampooned in the new Eminem video — former Republican vice presidential candidate Sarah Palin took home the not-too-blue-collar sum of $125,000.
That sum was a bit more than one of the country's newly minted heroes, airline pilot Chesley "Sully" Sullenberger, who safely landed a plane on the Hudson River in New York. He earned a modest $100,000 last year.
Frankly, all of these celebs combined couldn't hold a candle to the biggest celebrity earner of the bunch: iconic doll Barbie, who amassed $3.3 billion in her 49th year.
One-time (supposed) Madonna boyfriend Alex Rodriguez had a perfectly good year, with a $34 million paycheck from the Yankees and various endorsements. But that didn't hold a candle to golf deity Tiger Woods, who made $110 million during a year he mostly spent rehabbing from knee surgery.
Other celebs on the list were TV host Kelly Ripa ($8 million), actor Patrick Dempsey ($3.5 million), billionaire New York Mayor Michael Bloomberg ($1!), racecar driver Danica Patrick ($7 million) and radio host Rush Limbaugh ($38 million).