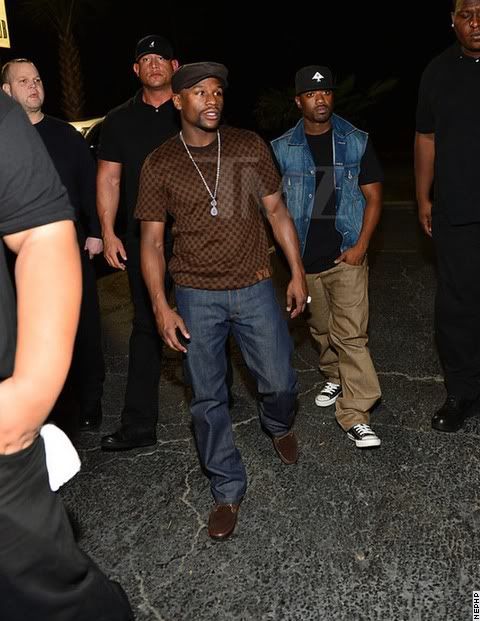 Floyd Mayweather Jr. and Ray J. sent a club full of strippers home VERY happy this week -- because they dropped $50,000 on the ladies ... and you might say the fellas overspent.
Floyd, Ray J. and their money team posse strolled into Diamonds of Atlanta with serious stacks Wednesday night -- Floyd carried his in a Louis Vuitton bag -- and we're told they made it rain all night.
Now, based on the pics ... everyone had a great time -- including Joseline from VH1's "Love & Hip Hop." But here's the thing, if you're spending $50k ... don't you expect top of the line talent?