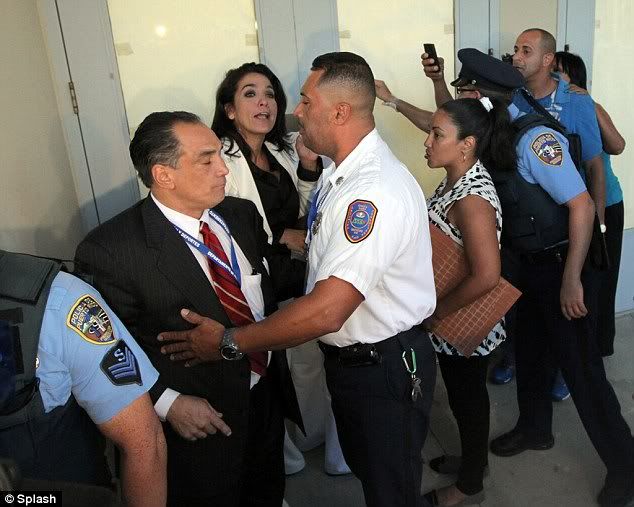 There was almost as much chaos and controversy surrounding the death of Hector "Macho" Camacho as there was during the wild and flamboyant life of the former world champion boxer, who was shot Nov. 20 and died three days later at the age of 50.
At the second day of his viewing on Tuesday in Bayamon, Puerto Rico, a skirmish broke out between a woman who claimed to be his last girlfriend, his former girlfriend, and his sisters.
According to the Associated Press and other news reports out of Puerto Rico, family, friends, fans and fellow boxers had gathered to say goodbye to the slain fighter.
A fight broke out after Cynthia Castillo, 28, dressed in a pink T-shirt with Camacho's face emblazoned across the front, leaned down to kiss Camacho on the mouth in the open casket.
She then walked over to the family's reserved area, and that's when things got ugly and intense. A fight between Castillo, his former girlfriend, 50-year-old Gloria Fernandez, and Camacho's sisters broke out.
"I am the actual girlfriend of Macho, and those who don't like it better not bring it," said Castillo, who claims she was Camacho's girlfriend at the time of his death. "They shouldn't be going after me. They should be thanking me for being with him at all times."
Castillo said Fernandez and Camacho's sisters, Esther and Estrella, told her she had to leave.
"I went to get something to eat because Machito (Hector Camacho Jr.) told me to, and (Fernandez) came up to me and told me that I had to leave," Castillo told ESPN Deportes. "I said no, so they threw my plate of food and attacked me, and I defended myself."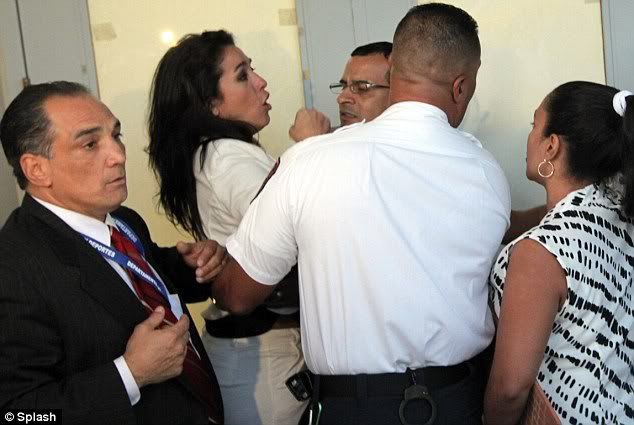 Mourners and photographers looked on as the women slapped, punched and clawed at each other. The fight eventually spilled out into the hallway, and police eventually had to stop it.
Camacho's mother, Maria, said Castillo "was dangerous. The police were after her."
Camacho's body was flown to New York Thursday, where there will be another viewing and the funeral on Saturday at 9 a.m. ET and burial at Saint Raymond's Cemetery in the Bronx.