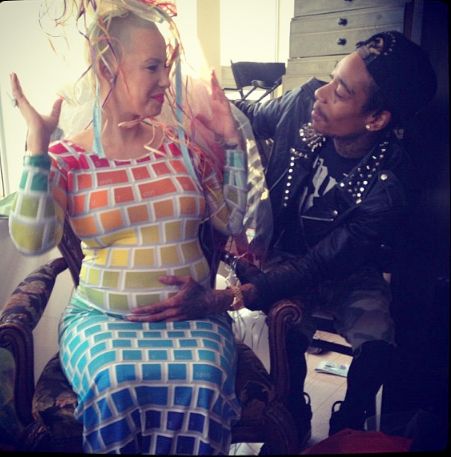 The world is waiting impatiently for the birth of Wiz Khalifa and Amber Rose's baby. And though we're sure the young couple is excited for the baby's birth, Wiz has his work cut out for him as he's revealed that he plans on delivering the baby himself.
"Yeah, we're doing a home birth," said Wiz on "Big Boy's Neighborhood" on L.A.'s Power 106 . "It consists of her being in a whole lot of pain with no medicine. She's gonna thug it out. We're gonna have a midwife and a Doula (labor coach) at the crib. She's gonna be in a pool and it's just gonna be like a relaxing environment. And when she's ready, she's gonna tell me when to stick my hands down there and I'ma pull the baby out."
Back in October, Rose revealed her plans to have a natural birth with XXL, saying that she wanted the bragging rights of having done it the natural way.
"I'm so ready. I'm going all-natural. I've decided that I'm going to have an all-natural water birth. No medicine. I want those bragging rights," explained Rose, who was inspired to go natural after watching Abby Epstein's documentary, The Business of Being Born. "The next time Wiz has a stomachache or anything, I'll say, 'I popped out a baby all-natural.' "
Wiz gonna be high like a MF