ATLANTA — Rick Ross' Maybach Music camp is involved in quite a bit of drama, with both Young Jeezy and 50 Cent's camp.
During Saturday's (September 29) taping for BET's 2012 Hip-Hop Awards in Atlanta Rozay and the Snowman reportedly got into a shoving match backstage before the scuffle spilled outside into the parking lot. Shots were fired and at least one man was said to be arrested.
That's not all. Multiple sources who witnessed the fight confirmed to MTV News that Ross' protégé Gunplay was also involved in fisticuffs with members of 50 Cent's G-Unit camp. Gun was seen with visible wounds and a witness told MTV that the Miami MC was put into handcuffs and detained, but a separate source close to Gunplay told MTV that he was not arrested.


What you call this right here?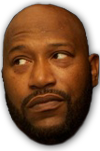 Can I just say WTF is Meek talkin' bout? It's WWF in this b!tch

Bang Back!
They had Gunplay like this

Well, I guess the "rumor had it" about Gunplay and 50 Cent fighting, soon after the Rick Ross and Young Jeezy fight, MMG's Gunplay was jumped by 5 members of 50 Cent's entourage. The video is in poor quality, but in the video you can see Gunplay dropping one of the guys that jumped him and then getting pepper sprayed.
And Diddy wasn't tryna fight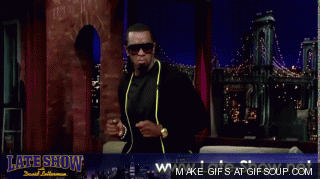 He was doin' the Diddy Bop
And Pac was lookin' @ ni**as Like this