Photographer Jason Nocito saw many sides of Waka Flocka Flame during his cover shoot — literally. "He had his shirt off for the entire shoot," says Nocito. "He was just hanging out. He's a big personality — pretty soon I had my shirt off, too."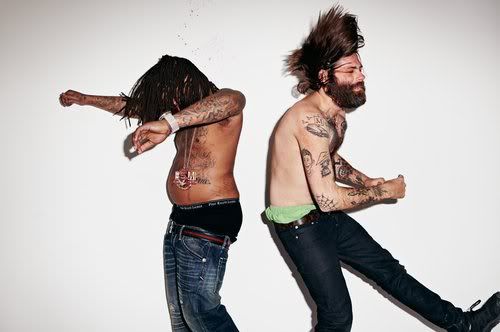 That personality was an obvious match for SPIN's Loud Issue. "Generally, you have to coax people into being extroverted for the camera," explains Nocito, "but Waka was immediately game for anything, even being held upside down. I don't think I've ever dealt with someone as open to trying things as he was."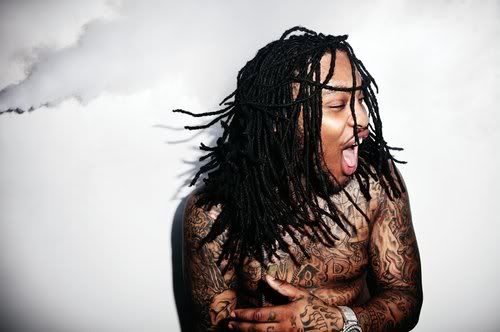 Here is his interview for Spin:
It's the final party of Paris Fashion Week, and the scene is extra fancy in the VIP. Kanye West just presented the runway show for his 2012 autumn/winter women's-wear collection, drawing a celebrity swarm: Musicians (Diddy! Alicia Keys!), actors (Rosario Dawson!), models (Joan Smalls!), reality-TV stars (Kim Kardashian!), assorted socialites, marquee fashion editors, and plus-ones are all velvet-roped into a corner of an airplane-hangar-size warehouse. Swathed in furs and stilettos and jewels and importance, they sip hand-delivered flutes of champagne. Hapless cameramen worm into the spectacle, hoping for a shot of Kanye with Kim, but everyone else wants to be seen, too, and they're holding their best sides aloft, just in case.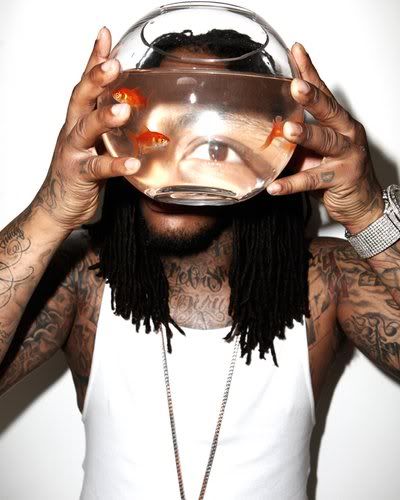 Everyone, that is, but Waka Flocka Flame.
Dreaded up and unassuming in a pristine black T-shirt, the rapper is tonight's featured performer, summoned by Kanye at the last possible minute to fly in from his home outside Atlanta. But Waka Flocka Flame is nowhere near the VIP, which he breaches only twice, once on his way to a loading dock where he sparks up a scavenged blunt. Waka Flocka Flame is mostly interested in talking to the coat-check girls. In a dark cove at the back of the venue, he jokes with two enraptured, giggling Parisians who are trying to teach him French words, gazing up at the friendly, six-foot-five ATLien. By the time he heads toward the stage — which is decorated like a Mayan temple and looms above the crowd the girls are handing him free bottles of Evian, hearts throbbing from their eyes.