Officer Timothy Sylvester walked into a nightmare late Wednesday night, responding to a report of a domestic disturbance at an Oliver Street apartment in North Tonawanda.
As he entered the second-floor residence, a young man lunged in the officer's direction from outside a bathroom. Uncertain if the man was attempting to attack him, the officer took him to the ground but quickly realized the man was wounded in the upper chest. Sylvester pulled off his patrol jacket and pressed it against the 24-year-old man's wound, trying to stop the rapid flow of blood. Before he could be taken to the hospital, the man died.
Jennifer Marchant, 23, whom authorities said acted in adult movies and also worked as a bill collector, later was charged with second-degree murk. She was accused of k!lling Ralph Stone, the 24-year-old man she was living with at the Oliver Street apartment, where the police were summoned.
Sylvester was the first officer on the scene, and after putting Stone down, he took off his coat and put pressure on the wound, while at the same time scanning the room, trying to remain safe himself, Police Chief Randy D. Szukala said in describing the intensity of the scene at about 10:30 p.m. Officer Robert Frank, who was close behind Sylvester, entered the apartment and removed Marchant from inside the bathroom, taking her to another room as Sylvester attempted to save her boyfriend's life.
Though details are limited as to why the couple had been arguing, police sources said Marchant claimed she was acting in self-defense when she used a 6- to 8-inch-long kitchen knife to st@b Stone in the area of his left collarbone.
After consulting with the Niagara County District Attorney's Office, detectives charged Marchant with k!lling Stone. She pleaded not guilty Thursday morning in North Tonawanda City Court, accompanied by her lawyer, Kevin S. Mahoney of the Amherst law firm of Hogan Willig.
Marchant was later taken to the Niagara County Jail, where she is being held without bail.
"We are processing evidence from the scene, and there will be a felony hearing at 2 p.m. Monday in City Court," said Capt. William R. Hall, chief of detectives, adding that he was unable to comment specifically on what led to the st@bbing.
According to accounts on Facebook, Marchant and Stone had been in a relationship since May. Marchant described herself as someone who is fun, spontaneous and likes to joke around.
In addition to acting in adult movies, authorities said she worked as a collector for an Amherst bill collection agency.
Stone reportedly worked as a contractor in his family's business, Stone Landscape and Aquatic Design. According to his Facebook page, he was the father a little girl, Lillianna.
His relatives declined to comment, but a friend of the family said it was hard to believe Stone had been k!lled.
"Ralph was a good dude. I was in shock when I heard. I feel more sorry for his family," Mark Clewell said.
Residents at the 2½-story apartment house described Marchant and Stone as a nice couple who kept to themselves.
"This is a friendly building with nice people living here. For something like this to happen is baffling," said James Fancher, a first-floor resident.
A funeral service for Stone will he held at 10 a.m. Tuesday at Lighthouse Baptist Church, 383 Wheatfield St., North Tonawanda.
WTF!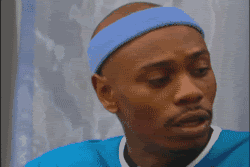 She's a pornstar