HERE'S WHAT 50 SAID: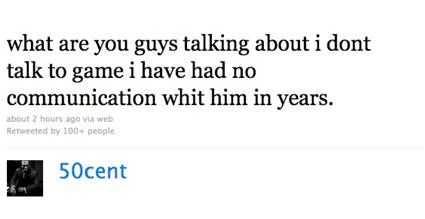 HERE ARE GAME'S TWEETS WHERE HE'S PRACTICALLY BEGGING 50 OVER TWITTER TO LET HIM BACK IN G-UNIT: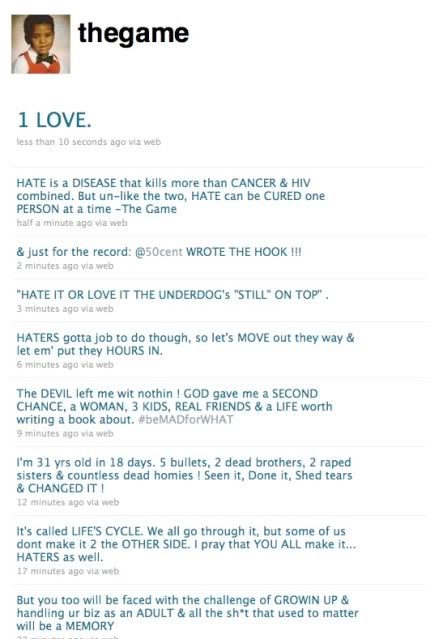 SMH! After all these year's of him on his G-Unot campaign now he's practically begging 50 Cent over twitter to let him back into G-Unit! I think that's worst than Young Buck breaking down & crying on the phone! By tweeting it just let's you know he can't take it anymore, he probably reached his breaking point with his album constantly getting pushed back! Reminds me of a Jay Z quote "All I see is these ni**as I made millionaires running about, spilling their feelings in the air" LOL!